The Best Defense is a Good Pool Fence
Protecting those you love comes naturally. You never leave children unattended around the pool, you never take your eyes off them while they're swimming, and you always make sure the pool area is safe and secure. But even the most diligent pool owners can't be everywhere at once. That's why a pool fence is one of the best ways to help prevent an accidental drowning and potentially save a life. Essentially barriers between your pool and young children and pets, pool fences or pool safety covers are some of the most important child safety products you can purchase.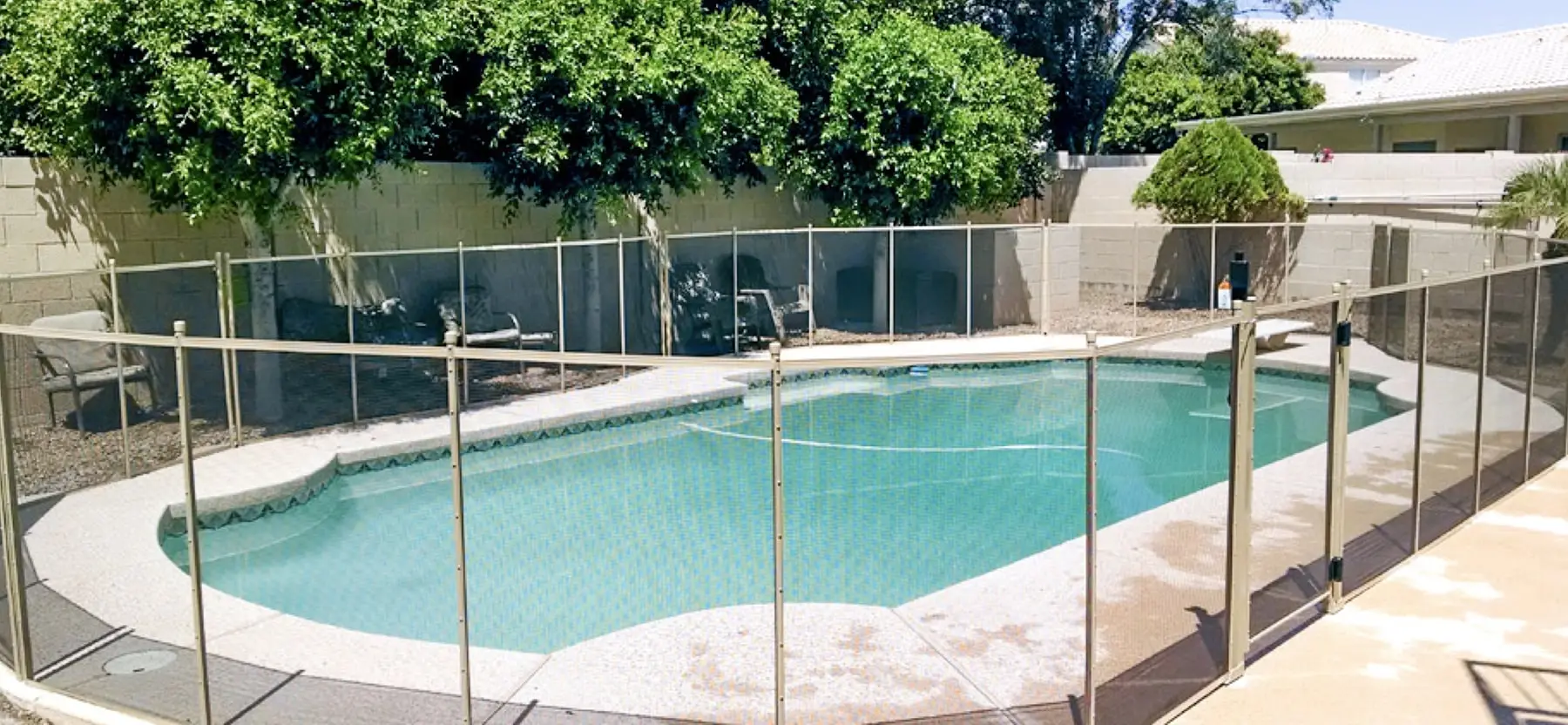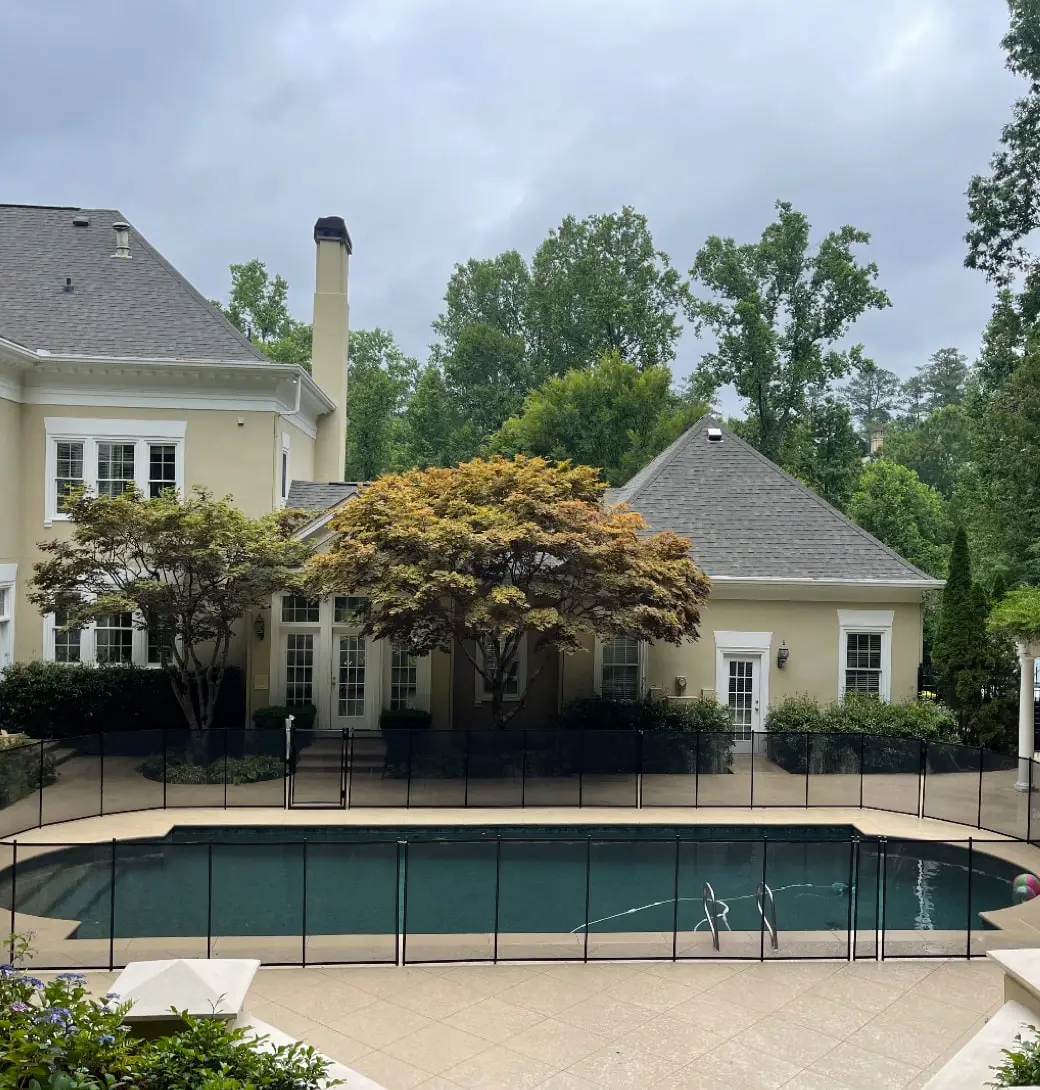 Imagine being able to relax and enjoy pool life without constantly worrying about the safety of your loved ones. Imagine taking a break from pool duty and knowing that your swimming pool is still safe. With a child-proof mesh system from SafetyGuard Pool Fences, you get the peace of mind that comes with knowing your pool is protected.
We know how important it is to keep your family safe. That's why we sell and install only the best fence and gate options on the market. Our pool fences are made from the strongest, highest-quality materials and are designed to withstand years of use. We're passionate about keeping children and pets safe, and we're committed to providing our customers in the Atlanta and Fulton County area with the best possible fence design, installation, and service.
North Georgia has been trusting the team at SafetyGuard Pool Fences to keep their pools safe for over 25 years. Tested by time and proven to be reliable and effective, our work is known for being of the highest quality in both product and installation. Check out what Atlanta and Fulton County area pool owners have to say about working with the security professionals at SafetyGuard Pool Fences!
When it comes to child (and furry child) safety around the pool, you can't afford to take chances with subpar products and service. And when you partner with the professionals at SafetyGuard Pool Fences, you won't have to. Our premium mesh fencing is engineered to withstand years of use and abuse, and it can easily be removed and reinstalled for all the seasons of your life. We know what's at stake, and we're driven to provide our customers with child-proof pool fencing they can rely on. From Rockdale County to Rabun County (and everywhere in between!) we've been protecting North Georgia families for over two decades, and we're ready to do the same for you!
The Rapid, Reliable Response Team
If you're looking for a local team you can trust to get the job done quickly and efficiently, look no further than SafetyGuard Pool Fences. Located in beautiful Cherokee County, we serve the entire north Georgia area, including the areas of Fulton County, Gwinnett County, Cobb County, and beyond. We understand that your time is valuable, and we'll work quickly to design and install your pool fence with minimal disruption to your life. In most cases, our installation teams can have your pool fence up and running in just a few hours.
But speed isn't our only priority. We also pride ourselves on being a reliable team that you can count on to get the job done right. When you call SafetyGuard Pool Fences, you can be assured that you're working with a team of pool fence experts who are committed to your safety, and to your satisfaction. We'll work with you to find the best fencing solution for your needs, and we'll be there for you every step of the way—from the initial consultation to fence installation and beyond. We believe that an informed customer is a satisfied customer, and we'll take the time to answer all your questions and address any concerns you may have.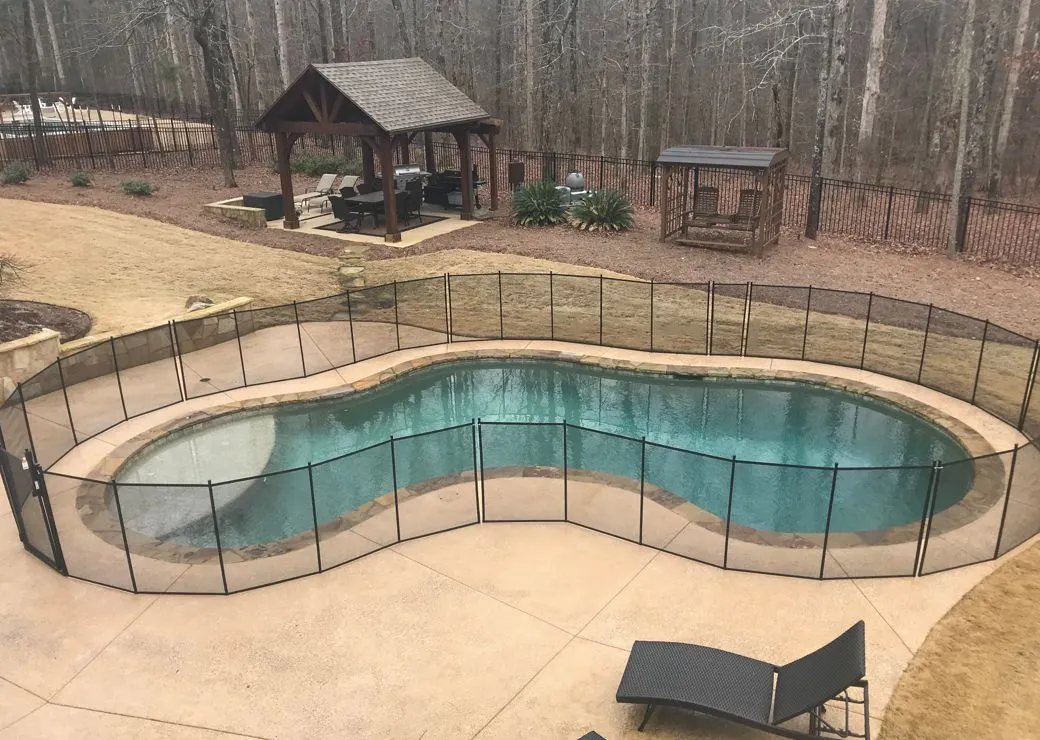 Don't wait another day to safeguard your pool area. Contact us today and let us show you how good pool safety can be!
For Maximum Visibility and Versatility
When you opt for a mesh fence from SafetyGuard Pool Fences, you can be certain that pool safety never looked so good. We understand that your pool is more than just a place to cool off on a hot day—it's an extension of your home and a reflection of your personal style. Our removable see-through mesh panels and aluminum poles are available in a variety of colors to complement your home's exterior. And because it's highly transparent, the fence won't obstruct your view of the pool area or block out natural sunlight.
Our pool safety fences are also designed for maximum versatility, meaning when you're ready to take your pool area from child-friendly safe to adult-savvy stylish, our panels can be easily removed. Whether you're hosing a party, special event, or just want to enjoy your swimming pool without the child-proof fence, our removable mesh panels and lightweight aluminum poles make it easy to do just that. You don't get this kind of removable flexibility with other pool safety solutions on the market.
Installing Your Pool Fence
Installing a pool fence is a big decision, but it's one that you won't regret. At SafetyGuard Pool Fences, we make the installation process easy and stress-free. We'll work with you to find the perfect pool fence for your home and budget, and from the ground up, we'll handle as much or as little of the fence installation process as you'd like.
If you're handy and have some experience with child safety and home improvement projects, you may be interested in installing your pool fence yourself. While we always recommend professional installation for best results, we understand that some homeowners prefer to do it themselves. If this is the case, please refer to the following guidance:
Put Your Family First with SafetyGuard Pool Fences
If you have a pool on your property, you know how important it is to keep it safe. But even the most dedicated pool owners can sometimes take their eye off the ball, and that's when accidents happen. Don't wait for something tragic to happen before you act. Protect your family (and your peace of mind) with fencing from SafetyGuard Pool Fences, and you just may save the life of a child. Contact us today to learn more about our products and services, or to schedule a free fencing consultation. We look forward to meeting you and helping you keep your pool safe!